Since 1999, the best in 1950's style American foods and beverages.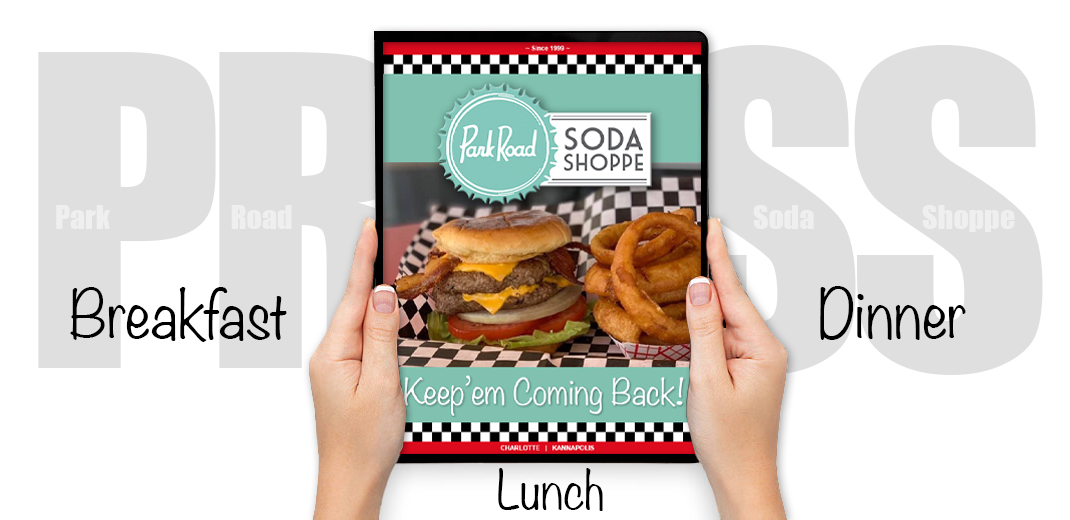 Orangeades… Ice Cream Floats… Cherry Cokes… don't you just love it?!
Located in Park Road Shopping Center in Charlotte, North Carolina, and on Rogers Lake Road in Kannapolis, North Carolina.
I live near Park Road Shopping Center in Charlotte and eat there once a week. Love their Egg Salad sandwich! Piled high with egg salad with lettuce & tomato and with the bread toasted to perfection! Everything I've ordered there has been great! It's my favorite restaurant with a relaxed atmosphere.
I've been knowing Amanda and her family for 40 years. Park Road Soda Shoppe is a wonderful addition to the city of Kannapolis. Their food is excellent and the wait staff is always smiling. I plan to eat there on a regular basis and I recommend you do too!